PCD Pharma Franchise Business in Dhar, Jhabua & Sihora – Medical demand is rising fast over the years so pharmaceutical companies are expanding their reach by opening PCD Pharma Franchise all over the nation. The growth in this sector shows starting with your pharmacy franchise will offer you remarkable earnings and a great profession. That is why the top ISO 9001:2015 certified pharmaceutical company Biofield Pharma Pvt. Ltd., provides the best PCD Pharma Franchise Business in Jhabua,  Dhar, and Sihor.
Biofield Pharma Pvt. Ltd. is having spacious warehouses where a wide range of pharma products like antibiotics and anti-infectives, multivitamins and minerals, anti-allergics, antioxidants, painkillers, hormonal management, and a lot more are stored. Our company has all approved certifications from DCGI and FSSAI, therefore, we have built a reputation with our quality service and continue it by collaborating with associates all over the country. If you want to build a partnership with the best PCD Pharma Franchise Business in the Dhar, Jhabua and Sihora districts of MPh, do not hesitate to reach us.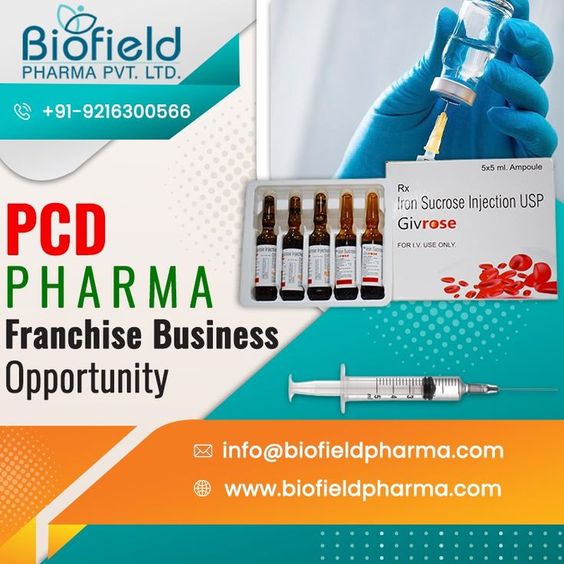 You can contact us at  +91-9216300566 or write us a mail at info@biofieldpharma.com
PCD Pharma Company in Jhabua, Dhar and Sihora – Biofield Pharma 
Biofield Pharma Pvt. Ltd. is becoming a leading brand because of GMP and GLP manufacturing collaborations with up-to-date pharma products. The staff managers are skilled, they update all records of the product list and procedure regularly so our associates have help from all sides. We give a free sampling policy and timely delivery of products in the PCD Pharma Franchise Business. Also, there is no contamination, and packaging is done in the best way to avoid any damage. 
Our company was established in 2007 so we have a rich experience in the pharmaceutical industry so we bring the effective and innovative range in medicines. And we offer monopoly rights for excellence in work and the better start of business venture in the pharma market. 
Quality Pharmaceuticals Product List 
We have experts in our Research and Development team, who always work according to the guidelines given by WHO. We have engaged our ethical work culture in fulfilling the needs and requirements of people in Dhar, Jhabua, and Sihora with an exclusive range of more than 300+ products. Following is the product portfolio of our pharma products that are delivered after testing by various parameters-
Injection

Dry Syrup

Pediatric Drops

Softgel

Antifungal Powder

Pharma Tablet

Capsule

Liquid Range 

Sachet

Derma Ointment

Creams, Lotions etc
Why consider PCD Pharma Franchise in Dhar, Sihora and Jhabua with Biofield Pharma?
The districts of MP are having more than 300 manufacturing units in the pharmaceutical sector. The government has constructed multiple-shed complexes with basic infrastructure, which in addition attracts many pharmaceutical entrepreneurs. And right now health status of people in dhar, jhabua, and sihora is a matter of concern so Biofield Pharma Pvt. Ltd. has given an advantage to the people living there. 
Know the advantages of becoming our member:
Assistance: We have the most experienced sales team in our company if you will face any difficulty they will give you proper assistance and strategies to cope with the growing market of the pharma industry.

Monopoly rights: When there is no contender our franchise associates can work peacefully, so we offer them a fully monopoly-based franchise. The individuals can keep up with the work and development of the PCD Pharma Franchise quickly which will help them find new divisions in the market.

Stock availability:  You don't need to worry about the availability of stock because your franchise in Dhar, Jhabua, and Sihora will have a supply of updated pharma products 24/7. 

Low loss risk: Our company has a wide range of pharma products so our franchise business never experiences any loss in sales, all targets are achieved. Moreover, you don't need to put a big investment in this PCD Pharma Franchise business.

Marketing tools: For the advertisement of our company we give several marketing tools like notepads, visiting cards, brand labeled pens, office parties, brochures, etc. which are free of cost and our franchise partners earn some extra profit.
Contact information
Phone: +91-9216300566
Email address: INFO@BIOFIELDPHARMA.COM