Pharma Franchise in Meghalaya – If you are looking to start your own venture in northeast India then Biofield Pharma is a top pharma franchise company in India to choose! Our company is a respected company in the market offering genuine business opportunities for Pharma Franchise. We are currently expanding our business circle in the northeast by offering PCD pharma franchise in Meghalaya in the regions like Jaintia Hills, Khasi Hills Division, Gara Hills Division. You will be offered over 300+ ranges of finely graded drug solutions. This includes various drug markets like cardiology, diabetic, dermatology, nutraceuticals, neurology, general range, pediatrics, etc. Here you will get genuine PCD franchise business along with good growth opportunity in the market.
The demand for medicines in Meghalaya is good and the business for pharma franchise is establishing as a good venture. The healthcare sector is transforming itself and has made good growth over the years. Therefore, anyone who wants to start their own PCD pharma franchise in Meghalaya then Biofield Pharma is the best company to trust. An ISO certified and legally established Pharma Company, we bring you a customized product list at most reasonable rates. We aim at meeting your constant demands by bringing upon new formulations to the list. We have hundreds of members across India and Meghalaya is the top state that is picking good demands for our products.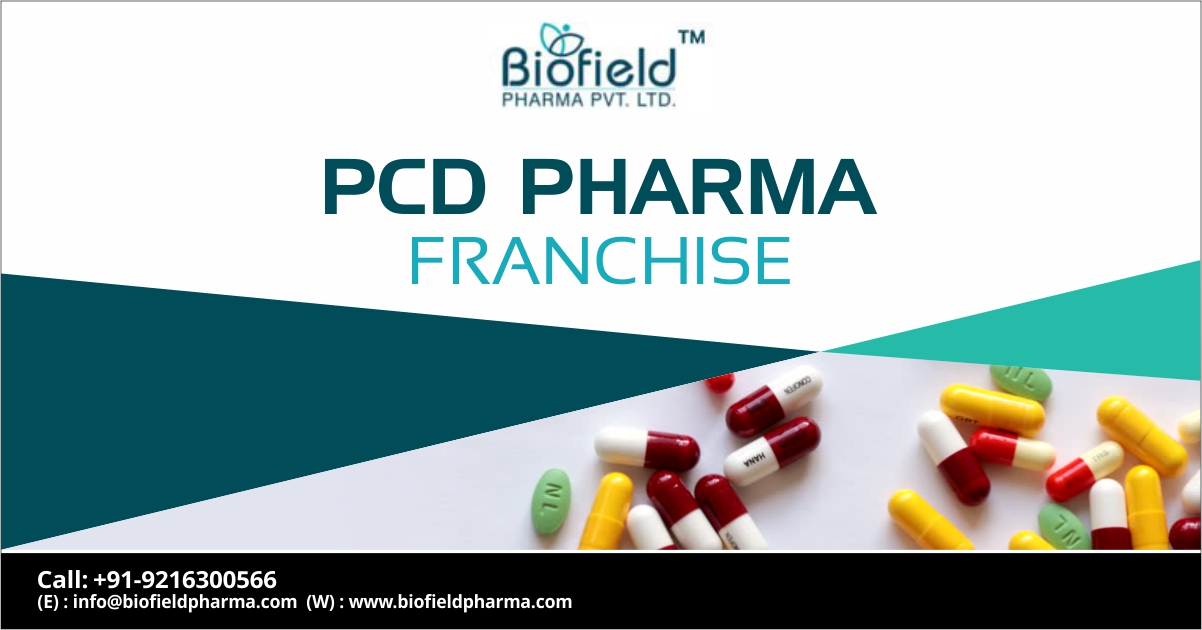 You can directly contact us by calling at +91-9216300566, +91-9216300166 and talk with a representative related to your queries and other PCD franchise business opportunities. We also have live chat service and email system for a hales-free conversation. You can email us at info@biofieldpharma.com for us to connect with you. Here you will get 100% assurance for a beautiful tomorrow in the franchise business.
Start Your Own Franchise Business in Meghalaya
Starting your own PCD pharma franchise business is a good choice. The northeast region has a good demand for medicines and you will get a good business by starting a business here. Meghalaya has an increasing presence of the pharmaceuticals sector. Many companies have shown their interest in starting their branches here. Even the government has been keen on introducing new rules and regulations for transforming the pharmaceuticals industry. Here are the benefits of being a PCD franchise business member:
The business is low at risk. The company will support the venture with attractive marketing tool updates.
Investments start with flexible plans which will suit your every budget and business plans.
The returns in this business are quite good. You will have a decent earning through PCD pharma franchise business.
The scope of this business is very good. You can start as a wholesaler, distributor or retailer.
Biofield Pharma offers the opportunity for PCD pharma franchise business in the region with various benefits like marketing support, monopoly rights, and promotional backups.
Biofield Pharma – Leading PCD Pharma Franchise Company in Meghalaya
A trustable name in the market of PCD franchise is Biofield Pharma! Our company is an ISO certified Chandigarh based Pharmaceuticals Company that provides genuine pharma marketing deals across India. We are offering our deals in the northeast state of Meghalaya where good demand for our medicines is being received. You will be getting a good business platform to showcase yourself and settle as a businessman. We offer a wide range of quality medicines for PCD pharma franchise business with certain benefits like marketing support, on-time delivery, and monthly promotional gifts.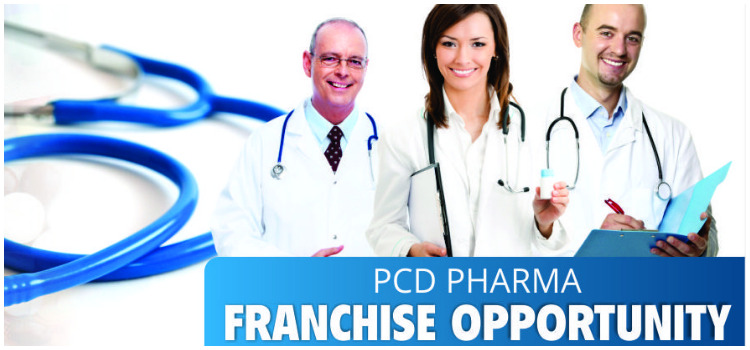 What Makes Biofield Pharma 'Different From Other  Companies in Meghalaya?
Our company has always been dedicated and committed to bringing better business for our associates. We have quality medicines available for PCD franchise. There are many other companies available in the market but Biofield Pharma has become one of the top companies to become a flourishing business marker for PCD pharma franchise. Here are the points that distinguish Biofield Pharma from other Pharma companies in India:
Our company has high demand in Meghalaya with several distributors which will help you expand the business.
Our 1000+ logistic partners are concentrated in the northeast too which will help make your delivery easy and affordable.
You will be getting 300+ drugs from different drug market which will serve the purpose of best quality drugs. All the medicines are DCGI approved and made using the highest quality measurements.
Locations in Meghalaya Offered for PCD Pharma Franchise Business
Biofield Pharma offers monopoly based PCD pharma franchise. Our company has always made that good marketing strategies and techniques are implemented for good growth of our franchise members. Wide area for business operation will be allotted and you could be the sole distributor in those particular locations without any competition. Here are the places in Meghalaya where we are offering PCD pharma franchise:
Jaintia Hills: East Jaintia Hills (Khliehriat) & West Jaintia Hills (Jowai)
Khasi Hills Division: West Khasi Hills (Nongstoin), South West Khasi Hills (Mawkyrwat), Ri-Bhoi (Nongpoh) & East Khasi Hills (Shillong)
Garo Hills Division: East Garo Hills (Williamnagar), South Garo Hills (Baghmara), West Garo Hills (Tura), South West Garo Hills (Ampati) & North Garo Hills (Resubelpara)
Why Choose Biofield Pharma For PCD Pharma Franchise Business in Meghalaya?
To get the best business deals of your life, you will need the support of the best. Biofield Pharma welcomes all those who look for reasonable business opportunities in the pharmaceuticals sector. To apply you have to have GST registration and drug license which is very important. Here are the benefits of being a Meghalaya PCD franchise owner at Biofield Pharma:
The products are priced reasonable which meets all your requirements.
You will be offered with exclusive rights of distribution
We constantly aim at introducing high-quality medicines for good growth of our members.
The company provides promotional backup and marketing support free of cost.
You will be offered a good margin on sales.
We promise to provide timely delivery of products.
PCD Pharma Franchise business is a coveted opportunity for all those who seriously want to engage in the pharmaceuticals sector. We invite pharmaceuticals distributors of Meghalaya who really want to start up their own venture. To know more, contact us now for details!
Contact Information
Name: Biofield Pharma
Address: S.C.F. NO. 377, Motor Market, Manimajra (Chandigarh – India)
Email: info@biofieldpharma.com
Phone Number: +91-9216300566, +91-9216300166