Hematinic Products for PCD Pharma Franchise – PCD Pharma franchise Business is the best platform of economic growth that is fetching a good interest of the investors these days. The Indian Pharma sector has introduced thousands of new formulations in the market that make franchise business more powerful. Hematinic Products for PCD Pharma Franchise is one of the emerging parts in the Indian pharma industry. If you are looking for the pharma company for the franchise business in Iron compositions, then Biofield Pharma is the trusted name. The company offers the latest formulations of iron supplements for franchise business at PAN India level.
Compositions of Iron with various salts like amino acid, folic acid, minerals, vitamins, etc. are available with the approval of DCGI and WHO units at Biofield Pharma. These medicines are available in the form of Tablets, Capsules, Syrups, etc. with quality packaging solutions for safe and contamination free results. The company offers business opportunities all across the nation with good growth opportunities for the franchise owners. It specializes in various health supplements hence provide Hematinic Products for PCD Pharma Franchise.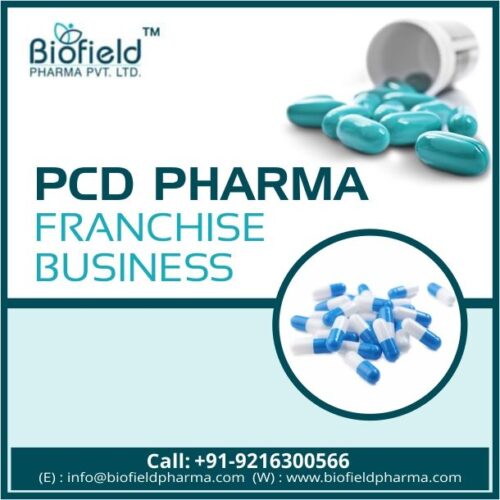 The associates can enjoy promotional gifts, marketing assistance and on-time delivery like benefits by joining biofield Pharma. To know more about our franchise deals in hematinic medicines for franchise business, contact us at +91-9216300566, +91-9216300166 or send us your query through an email at info@biofieldpharma.com
Why Invest in Hematinic Products for PCD Pharma Franchise?
The Indian pharma market for hematinic products and medicines is currently worth around Rs. 900 crores which are continuously growing at 15% CAGR. These medicines have a good demand because of the increase in the cases of anaemic patients across the nation. The government is also taking initiative by bringing various health reforms and tax concessions for the pharma companies to bring solutions in the market at reasonable rates. Therefore, pharma companies are bringing various iron compositions to meet market demand. Hence, adding these medicines to the product portfolio would be beneficial or taking PCD Pharma Franchise for Hematinic products and medicines would be a great start to the business.
Demand for these medicines is High
Medicines are available in many variants like tablets, capsules, syrups, etc.
Fastest growing segment among all therapeutics.
Profit is high in sales even with genuine investment.
Associate with The Leading Pharma Company for PCD Pharma Franchise in Iron Medicines
Biofield Pharma is the leading company that is bringing an exclusive range of Hematinic medicines in various compositions. Being an ISO certified company, we strive to bring the medicines with quality assurance for a pharma franchise business. The company offers these medicines with the approval of DCGI and WHO units that assures the quality of our medicines and improves the authenticity of our products in the market. We are the leading company because of
Quality assured medicine range
Clinically approved raw material used for manufacturing
Innovative packaging solutions
PCD Pharma Franchise Business Benefits at Biofield Pharma
Biofield Pharma has maintained a reputed position in the pharma industry by bringing up new formulations of health solutions in the market. The company offers business opportunities for these vibrant medicine ranges with various benefits. It offers quality Hematinic products for PCD Pharma Franchise all across the nation. The units like DCGI and WHO approves the quality of our medicine range thereby ensuring the efficacy, purity, durability, and safety of our products. The benefits that our associates can get by joining us as franchise business partners are as follows:
Quick delivery assistance and over the counter services with the help of hundreds of logistic partners all around the nation.
Exclusive range of medicines that are quality assured and have the latest packaging solutions.
Competitive rates that are reasonable and affordable even on high demand.
Monopoly rights of distribution is a plus at biofield pharma.
Strategic marketing support with free of cost promotional backups.
Assurance of good profit margin in sales.
To know more about our Hematinic product list, franchise business deals and opportunities, contact us or send us your query through an email at the given details.
Contact Information
Biofield Pharma
Address: S.C.F. NO. 377, Motor Market, Manimajra (Chandigarh – India)
Email: info@biofieldpharma.com
Phone Number: +91-9216300566, +91-9216300166