Pharma Franchise for OTC Medicine Range -While it's easy to start a Pharma Franchise business, but it's difficult to maintain the trust and faith for the companies. Biofield Pharma, a Pharma Franchise for OTC Medicine Range has been able to maintain the status of trusted brand since it incorporated. Over the course, we have been able to provide the top-grade OTC products to the customers. Our pharma otc products include varity of medicines covering pharma tablets, capsules, injectables, softgels, powders, sachets etc.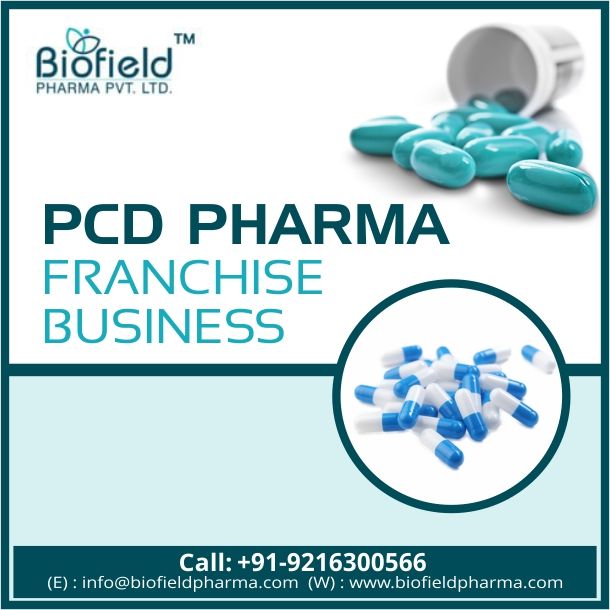 OTC Medicine has always been in high demand as they don't need any prescription from doctors. That's where the role of franchises become very important. Any pharma franchise for OTC medicine range is key to the company success. They are the most effective link between the company and customers. Biofield Pharma has been able to provide best unparalleled franchise business in OTC medicine range. We are Chandigarh based company which has been doing business with 250+ associate over 300+ products range.
OTC Medicines and its Demand
The OTC which stands for Over-the-Counter, are the range of medicine which requires no prescription while buying. Customers can take these medicines on their own by following the directions mentioned on label. They are absolutely safe and effective. Some common examples of OCD drugs are acetaminophen, aspirin, Dextromethorphan, Guaifenesin, pseudoephedrine (Sudafed), etc. Diseases for which the OTC medicines are used are minor chest and sore throat, pains, diarrhea, cold symptoms, fever, diarrhea, and allergies.
As you can see that above mentioned diseases are quite common, and with changing climate, the more people are infecting by the such diseases. This has turned out as blessing in disguise for the OTC pharma franchises. The demand never goes down and with right marketing strategies, one can easily capture big market. Value of Indian OTC market was valued around $4611.88 in 2018. Also, it is expected that the value of market will double itself around 2024 with CAGR of 14.20%.
Quality OTC Medicine at Biofield Pharma
Biofield Pharma manufactures and supply products for almost all kind of OTC medicine. We provide cold, cough and flu products, analgesics, gastrointestinal, vitamins, minerals and other supplements, etc. We provide it in different form, be it tablets, capsule, syrup, soft gel capsules, injection, dry syrup, and drops, as convenient to the customers.  
Reason to do OTC Franchise business with Biofield Pharma
Biofield pharma is expert in OTC range of products. Our company has proved its trustworthiness time after time. Reputation precedes us. We always do what benefits our business partners.
Biofield Pharma is an ISO certified company.
We have been active in PAN India including major states.
No compromise on Quality.
We are WHO:GMP certified company
We provide full monopoly to franchise partners.
We provide promotional kits to the franchise partners.
Flexible business model.
Best packaging of drugs.
If you have something which you want to ask about, or you are ready to take off your flight in the sky of OTC market business, feel free to call us at +91-9216300566 or write to us at info@biofieldpharma.com. Visit our website or reach out to us in person, our representative will always assist you in every single possible way.