Pharma Franchise For ENT Medicines – Do you look for quality medicines to treat ailments related to ear, nose, throat, and mouth (ENT)? Looking for genuine business opportunities? Biofield Pharma is a leading pharma franchise company in India to offer you this chance. We have a wide range of drops, tablets, syrups, oral solutions, capsules etc. We would like to invite people all across India for pharma franchise for ENT medicines and drug products range in India. Our business opportunities open doors for genuine and reliable business ventures for those who are dedicated and serious.
ENT medicines have a good drug market in India. Their demand is rising with each year passing and you could earn a decent income. Biofield Pharma brings you a chance to start your own pharma franchise for ENT medicines range in your desired location. Our business deals are quite affordable and bring you an impressive collection of DCGI drugs. They are have been manufactured and maintained in GMP & WHO that follows strict quality measurements. Here, you will get monopoly based PCD franchise business opportunity along with multiple other benefits that you can cherish like attractive marketing tools, incentive schemes, bonus etc.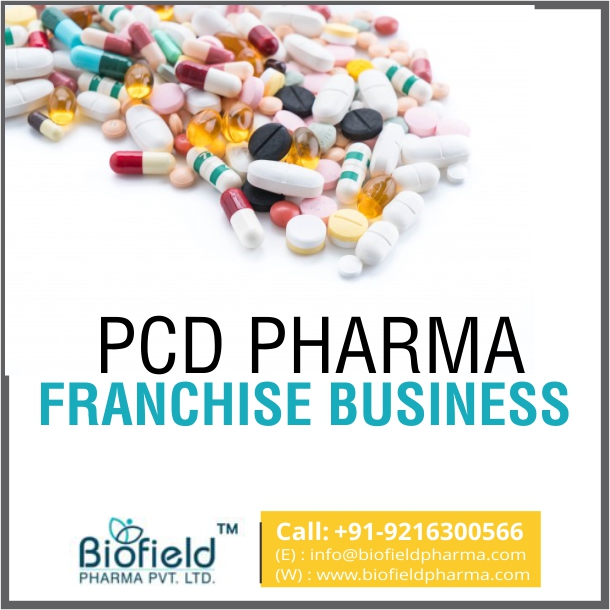 If you want to get more details related to our business opportunities then directly call us at +91-9216300566, +91-9216300166 for details. You can even email at info@biofieldpharma.com or simply chat via a live chat session with our representatives. It is our assurance to offer you fine quality ENT drug medicines for the franchise.
Why Invest in ENT Drug Medicines For Pharma Franchise?
People are getting conscious about their health and are spending a fortune to stay fit. ENT medicines are one such segment of the pharmaceuticals industry which is attractive good costumes. The drug market covers drug medicines to cure, treat and prevent ailment pertaining ears, nose, and throat. Some of the problems like an ear infection, blocked nose, congestion, cough, strep throat etc have become quite popular when it comes to demand. One can easily find a bottle of cough syrup to anti-allergic tables at their homes to prevent such situations. If you look for a business opportunity or want to expand your current business then surely invest in PCD pharma franchise. The benefits of investing in ENT medicines for pharma franchise are as follows:
You will be offered vast space for business venturing. Being the sole distributor, you will earn a good decent income through pharma franchise.
Support is offered all along the business in terms of investment, marketing, and promotion. The company leaves no stone unturned to bring you better opportunities.
The demand is exceedingly high across India which will help you get a good profit margin and meet new potential customers.
Quality Steps Taken By Biofield Pharma
Biofield Pharma has offered better quality drug formulations. Therefore, we have embraced flexible yet strict quality measurements. Our company aims at offering GMP & WHO certified manufactured ENT drugs. We have our own dedicated units and warehousing systems that are situated in excise free locations. Our company always ensures that improved quality control steps are taken to ensure better regulations of quality standards:
Latest techniques for packaging are used by the company like Vial, blister packaging, Alu-Alu etc.
The units have sterilized environment to ensure contamination-free manufacturing.
Fine grade solutions are used by the company to ensure that you are being provided with the best in the market.
Hi-tech machines are used along with the latest instruments to ensure proper quality control testing is carried on by experts.
We have divided our units into dedicated departments with skilled manpower and excellent flow of work.
What Makes Biofield Pharma' Best Pharma Company for ENT Medicines Franchise in India?
Our company welcomes people from all across India who looks for genuine business opportunities of ENT drug range. We bring you DCGI approved list of medicines. Quality has been the best part of pairing with Biofield Pharma. There are hundreds of choice but our company stands the best! We have been connected by 200+ associates who have rejoiced our business ventures and look forward to more expansion. The benefits of joining Biofield Pharma are as follows:
The rates of medicines are quite affordable.
You will be getting free of cost marketing tools.
The good margin on regular sales etc.
Contact Information
Name: Biofield Pharma
Address: S.C.F. NO. 377, Motor Market, Manimajra (Chandigarh – India)
Email: info@biofieldpharma.com
Phone Number: +91-9216300566, +91-9216300166