PCD Pharma Franchise in Shivpuri, Tikamgarh & Shajapur – Biofield Pharma is the most prominent pharma franchise company offering the best quality products and most genuine business opportunities. With over 300+ products and associates in almost every part of the country, our company has built a huge client base and a great reputation in the market. We are known as the top PCD Pharma Franchise in Shivpuri, Tikamgarh & Shajapur.
Being a research-driven company, we have brought a wide variety of pharma products covering paediatric, ortho, cardiac diabetic, herbal, dental, derma, gynae and general ranges. We offer several benefits to all our associating partners, including exclusive monopoly rights, free promotional support, huge profit margins, affordable rates, and so much more.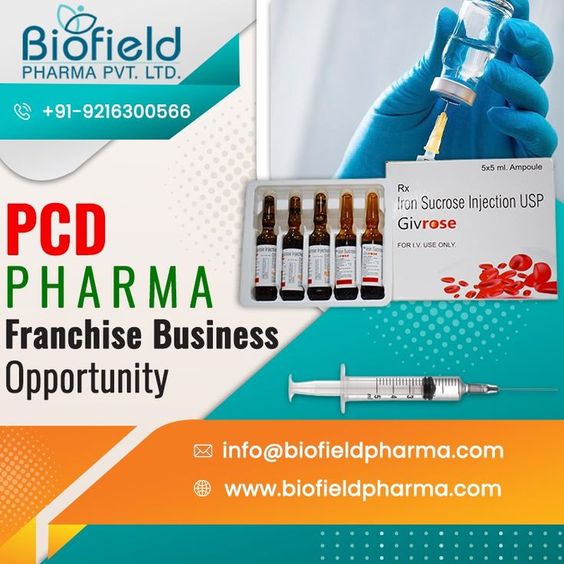 Contact Biofield Pharma whenever you plan to invest in PCD Pharma Franchise in Shivpuri, Tikamgarh & Shajapur. You may get in touch with us by calling on 9216300566 or you can even drop us an email at info@biofieldpharma.com.
Leading Pharma PCD Company – Biofield Pharma
Biofield Pharma is known as the most trusted PCD Franchise Company in Shivpuri, Shajapur & Tikamgarh. We have our production units where we manufacture our products under the strict supervision of experienced pharmacists. The storage warehouses of the company are widely spacious and highly clean and hygienic. We store all our products there under significant surveillance. Here are some major reasons why one must collaborate with our company and what benefits they may get to enjoy with us.
We have a special quality control team who tests our products multiple times before bringing them to the market.

Our clients are offered exclusive monopoly rights which makes them the only seller of our products.

The main advantage that our employees receive is the promotional support that we provide. We provide all of our partners with free marketing materials so they may effectively market their business, increase their earnings, and establish a solid name in the marketplace.

We have links with the top medical professionals, who in addition to endorsing our products, also suggest them to their patients. It aids in building a strong brand value in the marketplace.
WHO-GMP Verified Drug Range
From research to development, Biofield Pharma is using its in-depth knowledge and expertise to produce top-notch life-saving medications. The company makes sure that every product in its range undergoes the stringent quality testing required. Thanks to our unique resources and competencies, we have been developing purely effective medicines that are respected by numerous important institutions. Additionally, none of the medicines in our entire range has any unfavourable side effects. Here are the therapeutic ranges that we offer:
Dental Products

General Range

Pediatric Range

Ortho Range

Ayurvedic Products

Gynae Range

Cardiac Diabetic Products

Derma Products
Why invest in the PCD Franchise Business in Tikamgarh, Shajapur, and Shivpuri?
Shajapur, Tikamgarh, & Shivpuri have a tremendous chance of success in the pharmaceutical franchise industry as they are in the central state of India. Recent reports predict that the pharmaceutical industry in these regions would grow by 9.6% CAGR by the end of 2025. This demonstrates the expanding range of achievements in this industry.
This is a business that can generate significant earnings with little capital outlay.

The Shajapur, Tikamgarh, & Shivpuri health sectors have all benefited from the construction of numerous hospitals and healthcare facilities by the Madhya Pradesh state government.

Our organisation provides franchise, distributor, stockiest, and retailer services to anyone looking to launch a business in this industry.
Promotional Tools offered by Biofield Pharma
Due to the intense rivalry in places like Shajapur, Tikamgarh, and Shivpuri, we are concentrating on providing a wide selection of promotional materials in addition to the products. Moreover, it makes business operations for the associated pharmaceutical partners much simpler and more profitable. These marketing tools help the associated pharma experts run their business at a very high level and they also provide them with more self-assurance. Take a look at the marketing tools we offer.
Reminder cards

Brochures

Working bags

Covers of catch

Visual Aid

Small gift articles

Diaries

Visiting cards

Product cards

Writing Pads
Contact Details
Name: Biofield Pharma
Phone: +91-9216300566 
Email: info@biofieldpharma.com