PCD Franchise in Nagaland –  Nagaland is the State of India where pharma sector is growing day by day. There are every kind of the pharma companies are establishing their business. The is also best for Pharma Franchise business. So If you are looking for genuine business deals in northeast India then Biofield Pharma is the best company. Our company is a well known top pharma franchise company in India. We offer a range of 300+ drug formulations covering dosages like capsules, tablets, injectables, powders, softgels, syrups etc. The rates are genuine and you will be offered a good business deal of PCD pharma franchise in Nagaland. Those interested and serious about starting a business can choose us for good growth and opportunities.
PCD franchise business is quite popular in Nagaland. The people are spending on quality medicines to stay healthy and keep diseases at bay. Biofield Pharma is a well-known name in the market for PCD pharma franchise in Nagaland. We are a recognized company for manufacturing and marketing deals. We look for spirited people in different locations of Nagaland like Kohima, Mokokchung, Tuensang etc. You will be offered marketing tools items, medical updates, monopoly-based PCD franchise and full support from the company. The plans are quite genuine and you could earn a good fortune through it.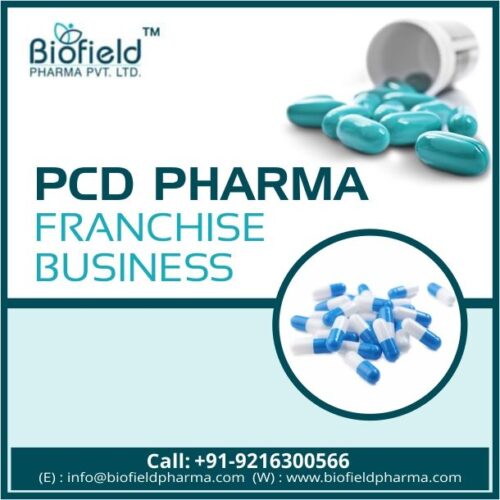 You can have a talk with the company representative by dialing +91-9216300566, +91-9216300166  or emailing us at info@biofieldpharma.com. If you want, you even go for a live chat session or simply fill our contact inquiry form. We will soon connect with you for a hassle-free conversation. We assure the best for you at Biofield Pharma!
Biofield Pharma 'Most Trusted PCD Pharma Franchise Company in Nagaland
One of the top PCD pharma franchise companies to work in northeast India is Biofield Pharma. We are an ISO certified Pharmaceuticals company in Nagaland that works for the benefits of mankind by bringing better quality drug formulations. The company looks for hardworking and dedicated new members who can become a pharma franchise owner. We have some of the widest lists of medicines to offer that are DCGI approved. Here are the features of our company that you will rejoice:
Nagaland is a good place to start your venture and when it comes to the best Biofield Pharma is a well-known name. We have been producing fine quality medicines creating good demand and supply in past few years. The coming years, we are committed to bringing improved drug formulations.  Under the good guidance of experts, we have flourished and our PCD pharma franchise associates get to have that chance. At, Biofield Pharma, We assure you to bring the best quality medicines for the pharma franchise to you.
Unique Selling Proposition (USP) of Biofield Pharma Franchise Service in Nagaland
Our company is based in Chandigarh and gives a tough competition to all the other companies. We have been looking forward to bringing good business opportunities for all serious people of Nagaland. Our company is considered the best in the market due to the wide amenities that our company provides to its associates. Here are some of the following:
Our company is an ISO certified manufacturing company that deals in 300+ drug medicines and pharma products. We have GMP-WHO units that serve us quality production techniques and sources.
Our company provides an attractive marketing tool items that are made under the direct guidance of experts and skilled persons. These help you promote your business very well.
You will be offered multiple drug markets for PCD franchise like dermatology, pediatric, nutraceuticals, general range, critical care range, etc. They are affordable and you get a wide list of drugs to offer for PCD franchise.
Locations Where PCD Pharma Franchise Opportunity Is Available in Nagaland
Our company is offering monopoly rights to all the dedicated destinations. If you are searching for best quality medicines for pharma franchise in any location of Nagaland then turn to Biofield Pharma. Our marketing agreements include wide amenities that you could own for a better future and tomorrow. We search for dedicated and hard-working members in different locations. Here are the following districts of Nagaland where PCD franchise opportunity is available.
Dimapur district
Kiphire district
Kohima district
Longleng district
Mokokchung district
Mon District
Peren district
Phek district
Tuensang district
Wokha district
Zunheboto district
Noklak district
How is Biofield Pharma Better Than Other Pharma Companies for PCD Franchise in Nagaland?
There are hundreds of pharma companies in Nagaland to work with and Biofield Pharma is one of them. Our company opens genuine business opportunities and professional and experienced pharma people can also apply to us. Here you will get assured chances of good growth, scope, and development as PCD franchise owners which no other company provides. We are dedicated to bringing better healthcare services and therefore, reasonable investment plans are introduced to meet the increasing demand. Here are the benefits of being our associates:
 You will get marketing tools free of cost.
Quick delivery of products will be assisted.
The prices are quite affordable.
The wide range of products is offered.
The profit margin is wide.
People of Nagaland are invited to apply for PCD pharma franchise opportunities of distribution across the state. Exclusive and massive business space is offered for an operation which involves some of the highest quality medicines and genuine rates. You can contact us anytime to know more!
Contact Information
Name: Biofield Pharma
Address: S.C.F. NO. 377, Motor Market, Manimajra (Chandigarh – India)
Email: info@biofieldpharma.com
Phone Number: +91-9216300566, +91-9216300166