PCD Pharma Franchise in Kolkata – Biofield Pharma is the proficient pharmaceutical company in India. The company has made a good reputation in the Indian pharma market. We have approximately 100+ drugs that are regularly updated as per the ever-changing market demand. The organization have a team of dedicated professionals who make sure that quality-oriented products are only delivered from our end. The capital of West Bengal Kolkata requires healthcare services. Therefore we are here to introduce our PCD Pharma Franchise in Kolkata.
Kolkata is the city that is not served best in terms of health care. It is very common to hear people are going to Chennai, Mumbai, Vellore or their regions of India to get better healthcare and medical treatment. The Leading pharmaceutical company, Biofield Pharma is expanding its PCD Pharma Franchise in Kolkata to meet the requirements and demand of people. As an ISO certified firm, the whole production process is carried under the WHO and GMP certified units. If you are located in Kolkata then starting your PCD franchise venture will prove quite beneficial for you.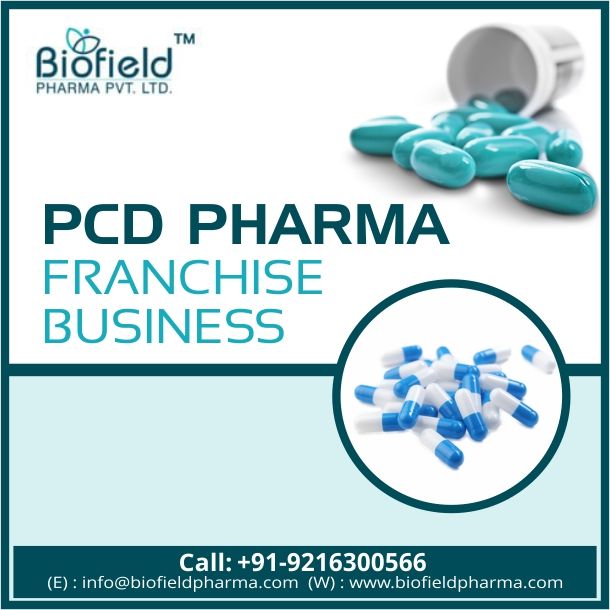 We are offering economic and genuine investment plans to all the aspirants who want to start and develop their business. For any further details about our company feel free to call us at +91-9216300566 or you can also mail us at info@biofieldpharma.com.
Healthcare Status in Kolkata
In Kolkata, the healthcare system consists of 49 government hospitals comes under the Department of Health and Family Welfare, govt. of West Bengal and 366 private medical establishments. As per the National Family Health Survey 2005, only a small proportion of Kolkata households are covered with any health scheme. In Kolkata, the total fertility rate is 1.4, which is the lowest when compared with other cities.
The infant mortality rate is 41 per 1000 live births and mortality rate of below five years age children is 49 per 1000 live births. The city is dealing with the highest percentage of woman who is having anaemia among the surveyed cities. And 30 per cent of the women and 18 per cent of the men are obese in Kolkata. Numerous people are suffering from diseases like asthma, goitre, diabetes and thyroid disease.
The healthcare facilities in Kolkata are inadequate. Hence if you are entering into the pharma sector and commencing your PCD franchise venture in Kolkata then you earn great profits by meeting the requirement of patients.  
Key Benefits of Collaborating with Leading Pharmaceutical Company
Because of the high growth in the pharma sector, numerous pharma companies are establishing. But due to high competition very few can make their remarkable position. Biofield Pharma is the pharma company who have to strive hard to make its leading name in the pharma industry.
The organization have set the benchmark in providing a wide variety of high-quality pharma products. With our world-class manufacturing facilities, we are able for the large scale production. We have expanded our PCD pharma franchise in all the locations of West Bengal covering Kolkata, Howrah, Nadia etc.
Here listed are some of the benefits that you can avail by investing in us:
We offer best business deals to the franchise holders.
Our company have opens the door of opportunity for all the wholesalers, stockiest, retailers, market representatives and even newcomers etc.
DCGI, FSSAI and FDA approved pharma products are delivered by our side in the market.
The company is providing the best working environment for its employees and partners for a better experience.
PCD Pharma Franchise – Substantial Investment
Less Investment – The PCD pharma franchise business requires a minimum of Rs 50,000 – 1 lac investment. You don't need to invest huge.
Great Career and Future Scope – The PCD franchise business is increasing tremendously and bringing lucrative business opportunities for the market players. Therefore by entering into this one can have a great future and career.
Good Profit Return – Earn a good profit by increasing your sales. Further, if you will invest in the right and reputed company then no one can stop you to earn profits.
Get Best Marketing Assistance By Shaking Hands with Biofield
The pharma world is filled with thousands of companies and all the companies are doing their best to beat the high competition. When you're owning a PCD pharma franchise in Kolkata with Biofield, you will get the best marketing and promotional assistance. The marketing support provided by us will help you to make good connections with some reputed names in the industry. Free of cost various sales increasing promotional tools are offered by us such as:
Calendars
Diaries
Brochures
Written Pads
MR Bags
Reminder Cards
Visual Aid
Visiting Cards
Samples
Pens
Gifts etc.
Contact Information
Name: Biofield Pharma
Address: S.C.F. No. 377, M. Market
Manimajra, India
Phone number: +91-9216300566, +91-9216300166
Email: info@biofieldpharma.com