PCD Pharma Franchise in Chennai – Looking for quality pharmaceuticals drugs for pharma franchise in Tamil Nadu? Want the best PCD franchise deals in Chennai? Top pharma Franchise Company in India' Biofield Pharma brings you 300+ lists of drug medicines at most reasonable rates.  We bring you PCD pharma franchise in Chennai on a monopoly basis. You get to own variety of tablets, capsules, syrups, injectables, oral suspensions, powders, ointments etc. Our company is looking for dedicated and hardworking associates for franchise business in this beautiful capital state of Tamil Nadu, Chennai.
Chennai is the health capital of India. The demand for quality medicines is high due to widespread demand for medical and healthcare facilities here. Visitors from all over India come here to take advantage of medical services. PCD pharma franchise in Chennai is the best way to get good business here. Biofield Pharma is a well-known name here with good demand for pharmaceuticals drug medicines. Our products list is certified with DCGI and meets the daily requirements for quality formulation. You can become a part of our company and enjoy great deals in Chennai.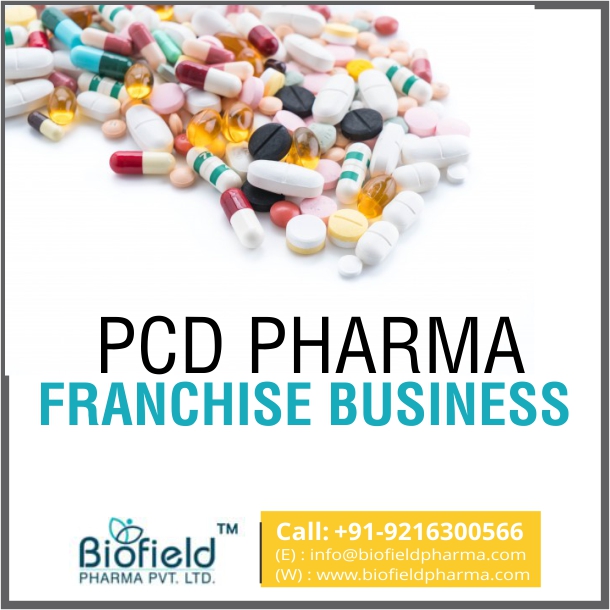 Get more information related to PCD franchise deals in any location of Chennai by simply calling at +91-9216300566, +91-9216300166 or emailing at info@biofieldpharma.com. You can even choose to chat online or drop a message in our contact inquiry form.
Start Your Own Business of Propaganda Franchise in Chennai
Chennai is the capital of Tamil Nadu situated in South India. It is also known as the health capital of India. It is due to the vast foreign and domestic population that comes to take medical facilities. The city is one of best places in India where world-class medical and healthcare facilities are provided at genuine cost. The number of hospitals and clinics here are a sign of growing demand for quality medicines. Chennai alone received 30% to 40% of the population visiting each year to take up some of the other medical facility. Here are some good reasons to start a PCD franchise venture in Chennai:
The city has its own popular facilities of Sidha, Ayurveda and alternative medication which makes demand good here.
People from all over India and 45% from a foreign tourist visit Chennai for medical facilities. Thus, it makes the city a good place for the franchise.
Rising concern for healthcare and good business here makes a profit and good returns easy as people know the importance of good medicines and are willing to pay for it.
Top PCD Pharmaceutical Company in Chennai' Biofield Pharma
One of the best PCD pharma companies in Tamilnadu is Biofield Pharma. We are an ISO certified company that works majorly as pharma marketers. We bring good business opportunities of pharma distributors, retailer, wholesaling etc through the franchise. The deals will bring a wide and better scope in this market and you can own your own business. We bring you a collection of 300+ drug formulations from to pharmaceuticals market that provides good business opportunities down in south India. Biofield Pharma outstands from other companies in the market. Here take a look at reasons which makes Biofield Pharma the best in the market:
You will be provided with DCGI approved drug formulations from multiple of segments like diabetic, pediatric, dermatology, orthopaedic, nutraceuticals, cardiology etc.
The whole making process of our medicines and products has fully taken place in world-class manufacturing units of GMP-WHO certification.
We are connected with a different distribution system that helps make our services quick and reliable. Easy purchase system is provided here at Biofield Pharma.
Our company brings you monopoly rights that are being distributed in all the part of Chennai.  We have tried covering all the major locations in our PCD franchise business proposals. The division has been done on North Chennai, central Chennai and South Chennai for better operation. This involves the parts Tondiarpet, Ambattur & Guindy. The exclusive rights will help you earn better as franchise owners. The following places in Chennai are being offered for the franchise by our company:
Madhavaram
Perambur
Purasaiwalkam
Tiruvottiyur
Aminjikarai
Ayanavaram
Egmore
Maduravoyal
Mambalam
Alandur
Mylapore
Sholinganallur
Velachery
What Makes Biofield Pharma – The Best PCD Franchise Company in India?
Our company is a reputed name in the market. We have been providing quite attractive solutions to more than 300+ associates across India. You will enjoy good business with us which is a promise here. The products list marks great quality and approved by DCGI. We have made each product with utmost care and under strict quality control policy. Here are the perks of being an assoicate of our company:
You will be provided with quality drug formulation at most reasonable rates.
Low sales tartget are given to associates of franchise.
Good rewards through incentives and bonus on achieving targets.
Contact Information
Name: Biofield Pharma
Address: S.C.F. NO. 377, Motor Market, Manimajra (Chandigarh – India)
Email: info@biofieldpharma.com
Phone Number: +91-9216300566, +91-9216300166