Pharma Franchise for Anti-Ulcer and Antacid Medicines – Anti-Ulcer and Antacid both are the well known demanded medicines in India. Biofield Pharma is the most trusted and reliable company that provides you high-quality medicines range. We are well known for providing the best Pharma Franchise for Anti-Ulcer and Antacid Medicines. The company prefers to work with professionalism and transparency and that has joined many associates till now. Our specialty is that we never compromise with the quality of medicines. All our products are DCGI and FSSAI approved.
Pharma Franchise is a segment that gives you various business opportunities. Moreover, joining hands with the reputed company 'Biofield Pharma gives you an upper hand in the pharma industry. Our primary goal is to benefit both our franchise members and the company itself. All our medicines are manufactured under WHO and GMP certified units. We offer a diverse range of anti-ulcer and antacid medicines in all the dosage formulations. Become the partner of the fastest growing pharmaceutical company and get top Pharma Franchise for Anti-Ulcer and Antacid Medicines.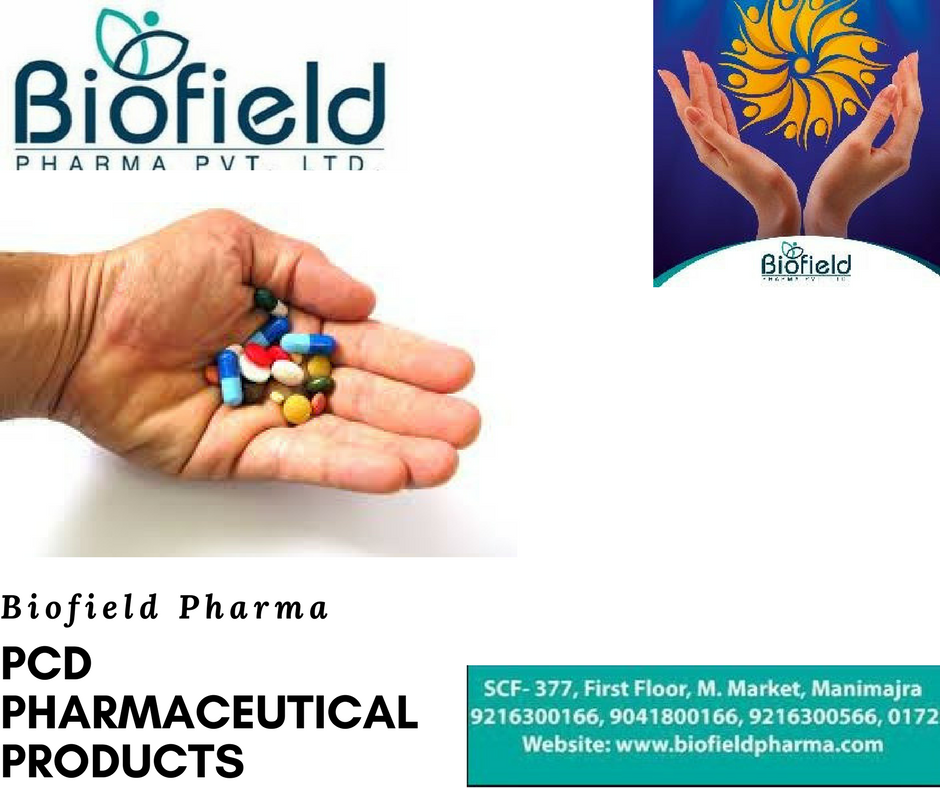 We assure you to provide really safe, pure, effective and durable medicines range. Therefore to avail our franchise services or want to get any information regarding our company. Do not hesitate to call us at +91-9216300566 or you can also send us a message via email at info@biofieldpharma.com.
The Market Demand of Anti-Ulcer and Antacid Medicines
The ulcers drug market is expected to grow at CAGR of 4%. The rise in the cases of diseases, overuse of anti-inflammatory drugs and the cost-effectiveness of antibiotic therapy are the driving factors of Anti-Ulcer Medicine Market. The ulcers are the sores on the skin and they are very painful. It has the nature to spread in the body if not controlled. If we talk about antacid medicines then are safe and effective so there is a good demand for these medicines. They are used to treat a common problem faced by people like gas in the stomach, acidity, indigestion, constipation etc. Therefore if you are seeking to start your business in the franchise segment then you must go for these medicines range to earn a higher profit.
Benefits of Joining Top Pharma Company for Pharma Franchise for Antacid and Anti-Ulcer Medicines Range
If a pharma professional or individual wants to enter into the pharmaceutical industry, then choosing PCD Pharma Franchise for Antacid Drug Range will prove very beneficial. Increase in the population and health issues is the main reason behind the huge demand of these medicines. People of India are now becoming aware and spending a huge amount on healthcare medicines to get better treatment. Therefore it will be not wrong to say that running a pharma franchise business in these two particular drugs can be a profitable deal. Here are some points listed below:
The government support in the healthcare sector has also shown a positive impact on the demand for medicines.
Moreover, both the drug range are used to treat very common issues i.e, in every home at least one person is affected by the gas or ulcer problem.
By owning a pharma franchise you will get an opportunity to work independently and you can be your own boss.
The pharma company also offer monopoly based rights through which you get the rights to sell in your own region.
Best Support Provided To Associates From Our End
Biofield pharma is a prominent company in India. We provide flawless drug range to our esteemed customers. Our company provides the best marketing and promotional support to its franchise holders. The company follows all the strict quality guidelines laid down by the Indian Medical Association. When it comes to providing the support to our associates then we are always available. We have good links with the many reputed pharma professionals in the industry and that helps our franchise members to introduce themselves in the competitive market. The company provides free of cost promotional materials that help to increase the sales. Our provided promotional tools are:
Visual Aid
Visiting Cards
Calendars
Diaries
Brochures
Written Pads
MR Bags
Reminder Cards
Working Bags
Catch Covers
Glossary
Order Books
Gift Articles
Product Stickers
Labeled Pens
Contact Information
Name: Biofield Pharma
Address: SCF nO:377, M Market, Manimajra
Phone No: +91-9216300566
Email Id: info@biofieldpharma.com