PCD Pharma Franchise in Puducherry – Biofield Pharma is the most reliable and fully furnished pharmaceutical company that provides pharma franchise business throughout India. We are an ISO certified company and are engaged in manufacturing more than 300 medicines for the franchise business. The broad range of medicines helps to provide Top PCD Pharma Franchise in Puducherry. The skilled professionals are efficient to formulate innovative drug solutions in the form of tablets, capsules, syrups, injectables, etc. We provide monopoly-based distribution authority for PCD franchise opportunity in Puducherry, Mahe, Yanam, Karaikal.
The broad range of medicines covers antibiotics, anti-allergic, anti-infective, analgesics, etc. drug markets. These medicines are manufactured under the GMP and WHO certified compliance. We are dedicated to providing the non-contaminated and safe medicines for better health results. Pharma franchise business is the alluring venture for better economic growth. We provide various marketing strategies for the better franchise business. The company put emphasis on timely delivery of products all through the nation. These attributes enable us to provide PCD Pharma Franchise in Puducherry.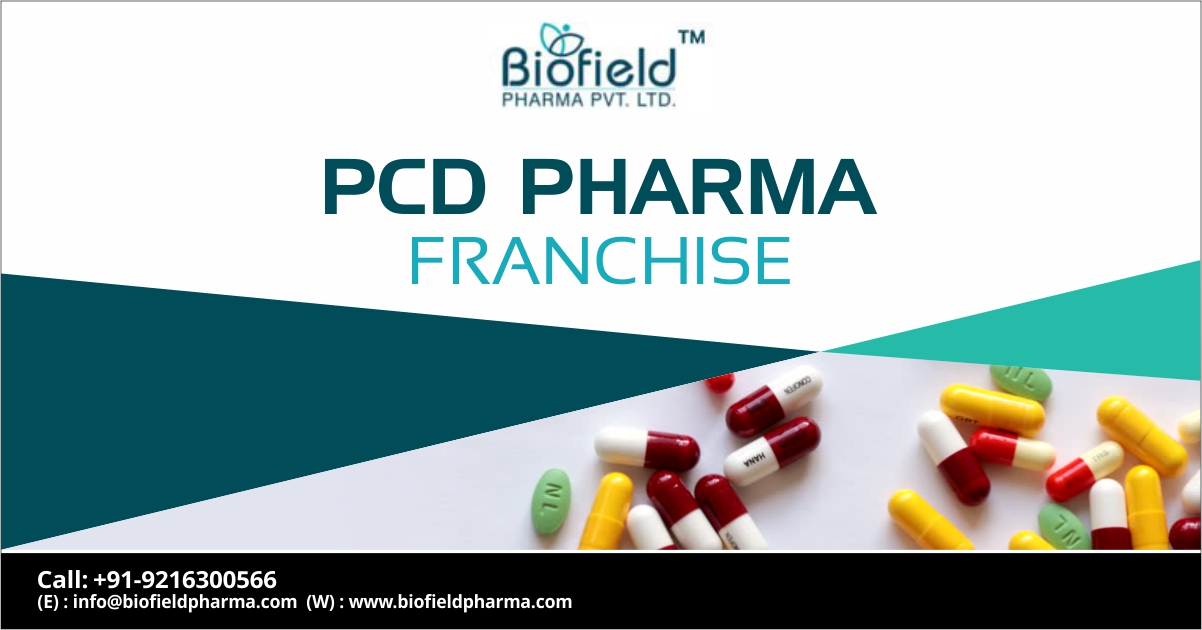 If you are searching for Pharma Franchise business for investment, Biofield Pharma provides the best facilities. To know more about PCD Franchise business call us at +91-98884-21594 or +91-9216300566. We offer attractive promotional tools for the franchise business.
Biofield Pharma – Best PCD Pharma Franchise Company in Puducherry
Puducherry is one of the third most densely populated states and union territories of India. It is a hub of medical education and research institutes. Many people are pursuing the medical and pharmaceutical sector for economic growth. Since the advancement in science and technology is taking place throughout the globe, it is giving the opportunity to many people to flourish. Government is also taking initiative in the pharma services for the better health of general masses. So, if you are thinking to invest your money, PCD Pharma Franchise is the best platform that provides the flourishing future.
Biofield Pharma is the best company that offers an opportunity for a franchise business opportunity in Puducherry. We are capable of manufacturing cost-efficient medicines with the help of hi-tech machinery and skilled staff. The company has marked the line of excellence for the quality manufacturing and franchise services of pharma products.
Customize Range of Quality Products for Pharma Franchise
The company provides the medicines at genuine rates for pharma franchise business. Our customized range of drug covers the markets like general range, pediatrics, cardiology, diabetics, critical care range, dermatology, etc. We use fine quality of raw material for the manufacturing of medicines. These drugs are approved by DCGI and cover different drug dosage forms like:
Tablets
Injectables
Topical solutions
Capsules
Oral suspensions
Sachet, etc.
These medicines are manufactured in a sterilized and hygienic environment to ensure the quality of the medicines. We have established a special team of experts that check the quality manufacturing of medicines. The company has a fully equipped infrastructure with large-scale manufacturing technology and space.
Why Choose Biofield Pharma for Pharma Franchise?
Biofield Pharma is the leading pharmaceutical company that provides the pharma franchise opportunity throughout the nation. The pharma franchise associates will get the best support and ethical business opportunity while working with us. Being a leading name in the pharmaceutical sector, we ensure to provide high-quality products. The company has a good brand image in the market because of its transparent business deals. We have won the trust of health experts with our high standard quality products. Given below some benefits of choosing Biofield Pharma for Pharma Franchise.
You will get ISO-GMP certified medicines
Best quality packaging for non-contaminated medicines
On time delivery of products
Good profit in sales
Regular promotional schemes
New and innovative products at the best price
High-Quality products manufactured by international standards.
Unique distribution authority based on monopoly
We keep our partners updated about new developments and launch of any products. The company believes in transparent and ethical deals with its associates that make us best among others. We are dedicated for the customer satisfaction with our quality product and services.
Requirements to Own Pharma Franchise Business
Owning a pharma franchise business ask for determination along with some experience. Since this business is associated with the health and medical care of general people, it needs to fulfill some formalities to own the franchise business. Here are some of these:
Tax Identification Number
Drug License Number
Minimum 3 to 4 years of experience in sales and marketing field of pharma products.
You should be registered on GST Number.
It needs a genuine investment to start a pharma franchise business. But you need to fulfill the requirements to own this business.
Contact Details
Name: Biofield Pharma
Address: S.C.F. NO. 377, M. MARKET, MANIMAJRA
Contact No.: +91-98884-21594 +91-9216300566
Email: INFO@BIOFIELDPHARMA.COM