PCD Pharma Franchise Business in Madikeri, Bidar & Karwar – To flourish in the pharma sector, it is important to collaborate with a reliable company. Biofield Pharma is the top PCD Pharma Franchise Business in Madikeri, Bidar & Karwar that offers a vast variety of products and several benefits. We are engaged in marketing, delivering, and producing pharmaceutical formulations that are in high demand and provide excellent outcomes for consumers.
Biofield Pharma is a renowned company offering the most genuine PCD Pharma Franchise Business in Madikeri, Bidar & Karwar. We have huge production units located on vast land in the excise duty-free areas. Being formulated with the best quality raw extracts, our products are highly safe for patients. We offer multiple benefits to all our associates like monopoly rights, free promotional tools, marketing tactics, huge profit margins, affordable rates, timely delivery and so much more.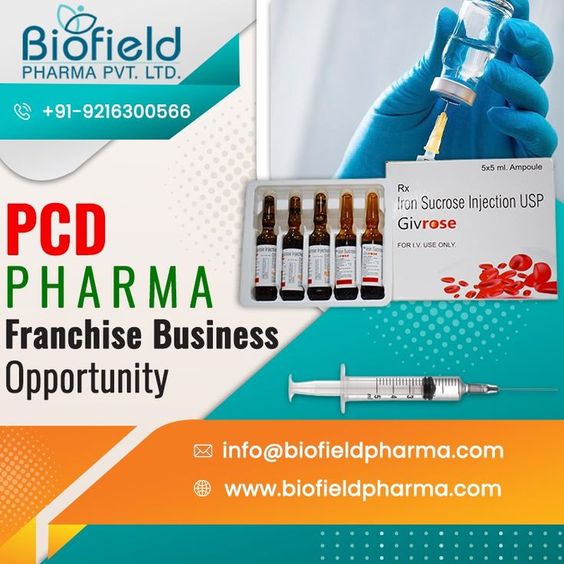 For more information and questions about this business opportunity, please contact us at +91 9216300566, +91 9216300166, or info@biofieldpharma.com.
Best Pharma PCD Company in Bidar, Karwar and Madikeri – Biofield Pharma
Biofield Pharma is an ISO-certified pharma franchise company known throughout Bidar, Madikeri and Karwar for its high-quality medicine compositions. The firm is well-known for its low-cost production and first-rate marketing services. We are a reputable pharmaceutical company with over 300+ pharma products manufactured under WHO-GMP guidelines. We now provide our PCD Franchise in Karwar, Madikeri, and Bidar.
Self-owned manufacturing units are outfitted by national and international standards.

The company is fully furnished and has the most up-to-date technology for efficient operation.

For speedier processing, the most recent and enhanced technologies are used.

Hundreds of medical professionals, representatives, and institutes have joined forces with us to provide a high-quality range of pharmaceuticals.

We have connected with fantastic teams of logical divisions that are proficient in completing tasks in the lowest amount of time.
Top Quality Pharma Products for Franchise Business
The most trusted PCD Pharma Franchise Company in Madikeri, Karwar, and Bidar, Biofield Pharma, provides a wide range of pharmaceutical medications. All of our goods are thoroughly tested against a variety of metrics. Clinically proven substances made in high-tech facilities are used to create the formulations. These items are completely safe to use and contain no prohibited chemicals. Available in several drug compositions, our medicines cover a vast variety of medicinal ranges like:
General Range
Rifaximin 400 mg Tablet

Cefuroxime Axetil 500 mg

Amoxycillin 500 mg + Clavulanic Acid 125 mg

Deflazacort 6mg

Amoxycillin 500 mg + Clavulanic Acid 125 mg +

     Lactic Acid Bacillus 60 million Spores

Pantoprazole 40mg
Gynae Range
L-Arginine 3 mg + Proanthocyanidins 75 mg

Vitamin D3 60000 IU

Prebiotic + Probiotic

Lycopene + Multivitamin + Multimineral
Paediatric Range
Levocetirizine 2.5 mg + Montelukast 4 mg

Paracetamol 250 mg+ Phenylephrine 2.5 mg +

     Chlorpheniramine 2 mg

Cefixime 50 mg + Ofloxacin 50 mg

Cefpodoxime Proxetil 50 mg
Cardiac Diabetic Range
Telmisartan-40 mg

Atorvastatin 10 mg

Telmisartan 40mg + Hydrochlorothiazide 12.5 mg

     tab
Dental Range
Aceclofenac 100 mg + Paracetamol 325 mg +

     Trypsin-Chymotrypsin 50000 Armour Units

Azithromycin 250 mg

Aceclofenac 200 mg SR + Rabeprazole 20 mg

Aceclofenac 100 mg + Paracetamol 325 mg +

     Serretiopeptidase 15 mg
Derma Products
Diclofenac Sodium + Linseed Oil + Methyl

     Salicylate + Menthol

Bilastine 20 Mg + Montelukast 10 Mg

Betahistine 16 mg

Methylprednisolone 8mg

Acebrofyline 200 mg + Montelukast Sodium 10 mg

     + Fexofenadine Hydrochloride 120 mg
Ayurvedic Range
An Ayurvedic uterine tonic

An Ayurvedic liver tonic with the digestive

     enzyme
Why Must You Associate with Biofield Pharma for Business Opportunities?
Biofield Pharma welcomes people from across Karwar, Bidar and Madikeri to collaborate with us for PCD Pharma Franchise Business at the most considerable investments. We follow international quality measures in the formulation of our products and provide the most genuine business services to all our associates. Some of the many benefits that we offer to our associates include:
Monopoly rights are served to the associates as it helps in reducing the market competition.

Free promotional support is provided so our partners can easily promote the business in their market.

A huge profit margin is provided enabling you to earn a better return on your investments.

We have partnered with the best logistics who help us in delivering your stock on time.
Promotional Tools Offered by Our Company
Biofield Pharma offers the best quality pharmaceutical products and helps all our associates with the most helpful promotional support. The marketing tactics provided by our company are completely cost-free. It helps our associates in effective marketing and they can also invest the amount to be used for the promotion of the business in expanding their business level. Some of the promotional assets that we offer include:
Visual-Aid for products

Marketing Bag

Chemist Order Book

Visiting Cards

Sample Cover 

Final Sample with Products

Free Sample Kits

Pens or Notepad

Company Product List

Postal Envelope etc.
Contact Details
Name: Biofield Pharma
Address: SCF 377, Sector 13 Chandigarh – 160047
Mobile No: + 91 9216300566, +91 9216300166
Email Id: info@biofieldpharma.com