PCD Franchise for Anti-Allergy Medicine Range – When your immune system does not allow any foreign substance to your body and reacts abnormally, that results in allergy. The allergy can happen to anybody and at any time. So, the demand for anti-allergic medicines is good because of the problems like nausea, motion sickness, cough, cold, sneezing, rashes, itching, anxiety, congestions, hives, etc. An ISO certified pharma company, Biofield Pharma offers allergy drugs that include antihistamines, decongestants, combination drugs, corticosteroids, and others. These medicines are preferred for the initial treatment of allergic reaction. Therefore, owning a PCD Franchise for Anti-Allergic Medicine Range can definitely bring you success in professional life. We offer a monopoly based franchise opportunity with marketing support and promotional backups.
The medicines for allergy, dermatitis, like problems, are highly in demand because of the modern lifestyle and pollution.  We, at Biofield Pharma, provides effective and safe drug solutions in the form of syrups, tablets, capsules, etc at best reasonable rates. The investment in PCD Franchise for Anti-Allergic Medicine Range can be a good decision. The anti-allergic medicines are inexpensive and are available with prescription-based and over-the-counter (OTC) mode. We provide DCGI-WHO approved drug solutions at very reasonable rates for the franchise business.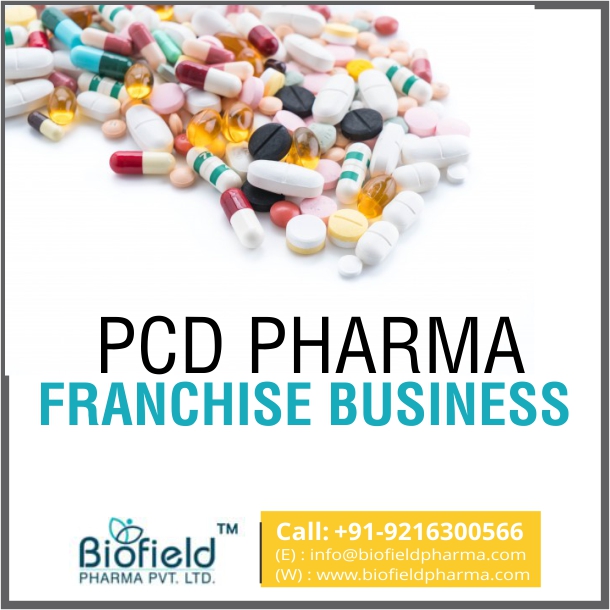 If you are searching for best PCD Franchise business for investment, then Anti-allergy medicines are the best part. Biofield Pharma specializes in providing a quality range of Anti-Allergy medicines for PCD Franchise business. To know more about PCD Pharma Franchise business Opportunity, call us at +91-98884-21594 or +91-9216300566. We assure you to get on-time delivery of these medicines.
The Scope of PCD Pharma Franchise for Anti-Allergy Medicine Range
The drugs market for anti-allergy or antihistamine medicines is estimated to reach USD 280 million by 2023 and is expected to grow at a CAGR of 9.8%. In India, the increase in the health care expenditure is fueling the antihistamines market. Because of the increase in pollution, the sudden change in weather, etc, leads to allergic problems. The increasing awareness for the treatment of allergic problems is driving the growth of the pharmaceutical market. So, The investment in franchise business for anti-allergy medicine range can be beneficial for you.
The PCD franchise business for these medicines can be started with a genuine amount. Since people keep these medicines with them to get rid of sudden allergic attacks, these medicines are available with prescription-based and over-the-counter (OTC) mode. So, the investment in the PCD Franchise of these medicines can be beneficial for you. Biofield Pharma assures you to get fine quality medicines with monopoly rights of distribution.
Biofield Pharma – Trusted PCD Franchise Company for Anti-Allergic Medicines
We are the leading pharmaceutical company to provide the PCD Pharma franchise opportunity for a wide range of Anti-Allergy medicines throughout the nation. The PCD franchise associates will be getting the best support and ethical business experience while working with us. Being a leading name in the pharmaceutical sector, we ensure to provide high-quality products. The company has a good brand image in the market because of its transparent business deals. We have won the trust of health experts with our high standard quality products.
The company follows ISO-GMP standards
We provide medicines that are approved by DCGI and WHO.
We are the provider of more than 300 medicines for the franchise business.
The medicines available here are durable, safe, effective and pure.
These medicines are available at reasonable rates.
Medicines are available with innovative packaging solutions.
We specialize in providing PCD Franchise for Anti-Allergy Medicines. The medicines are available in the form of Tablets, Capsules, Injectables, Topical solution, etc. We are associated with more than 300 business partners that enable us to provide quick delivery of medicines all across the nation.
Benefits of Being Our Anti-Allergy Range Franchise Business Partner
Biofield Pharma is the best company that offers pharma Franchise Business opportunity for a quality range of medicines. You will definitely earn money and good experience while working with us. Given below are some benefits of choosing us as pharma franchise business associate.
You will get DCGI-WHO certified medicines
Best and reasonable price for New and innovative products
On time delivery of products
Monopoly rights of distribution
Best quality and innovative packaging for non-contaminated medicines
The good margin in sales
Regular promotional schemes and marketing support.
Collaborate with the leading pharma franchise company Biofield Pharma for the transparent business deals.
Contact Details
Address: S.C.F. NO. 377, M. MARKET, MANIMAJRA
Contact No.: +91-98884-21594 +91-9216300566
Website: INFO@BIOFIELDPHARMA.COM