PCD Pharma Franchise Company in Uttarkashi, Dehradun and Rudraprayag – When it comes to pharmaceuticals, India has an enormous demand. It is a developing country and the high demand for quality medications in some areas of Uttarakhand is a matter of concern for Biofield Pharma. That is why the help of the Best PCD Pharma Franchise Company in Uttarkashi, Dehradun, and Rudraprayag is an excellent way to fill gaps in the medical supply chain. 
Biofield Pharma Group is well-known in the pharmaceutical and franchise industries.

We have excellent logistics teams and well-trained pharma professionals assist us in providing the best possible service to the linked pharma professionals. 

All pharmaceutical units are manufactured in accordance with WHO, GMP, and IMA rules and regulations.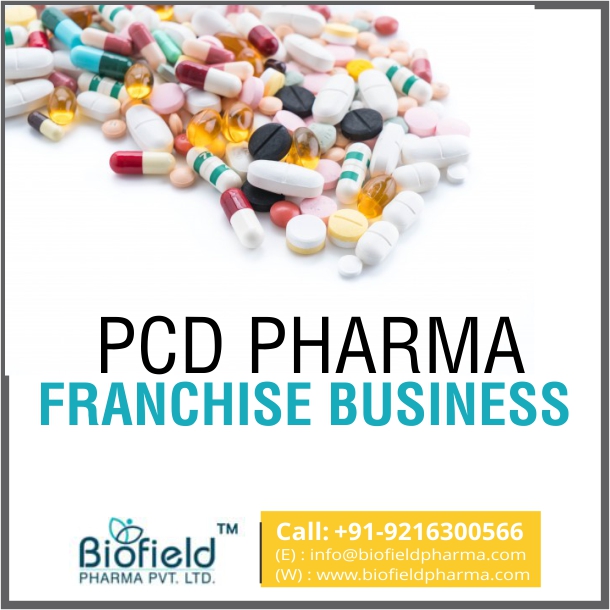 We welcome hardworking and enthusiastic pharma professionals for the Best PCD Pharma Franchise in Uttarkashi, Dehradun, and Rudraprayag. To get further information regarding the pharma franchise business with our company, you can contact us anytime. You may call us at +91-9216300566 or drop us an email at info@biofieldpharma.com
The Best Pharma Franchise Company in Uttarkashi, Dehradun, and Rudraprayag – Biofield Pharma
A large number of pharma professionals have been associated with Biofield Pharma since its inception, and they have already paved the way for our future growth. We already have a large customer base, which allows us to easily scale new heights of success. All of the well-known pharma partners in the pharma sector rely on us to get reliable pharmaceuticals at a reasonable price. This is due to the open and honest approach we take with all of the linked pharma professionals who work with us. Furthermore, being the Best PCD Pharma Franchise Company in Uttarkashi, Dehradun, and Rudraprayag, we do our best to provide all pharma medicines at a very reasonable price so that more and more people can use them to get rid of the disease.
Our company conducts research on a regular basis.

We have our own manufacturing facility.

Our facility is located in an excise-free zone.

All of the products are delivered on time.
Quality Assured Products for PCD Franchise 
Biofield Pharma's product line is the best in the industry. Our company has highly advanced technologies in its manufacturing units, which aids in the production of our high-quality products. We release our products to the market after extensive testing and certification from ISO and DCGI. Our products cover the following medical segments and are available in tablets, capsules, topical, syrup, injectable, soft gel capsules, and other forms.
Pediatric Range
Levocetirizine 2.5 mg + Montelukast 4 mg

Paracetamol 250 mg+ Phenylephrine 2.5 mg + Chlorpheniramine 2 mg

Cefixime 50 mg + Ofloxacin 50 mg

Cefpodoxime Proxetil 50 mg
General Range
Cefuroxime Axetil 500 mg

Amoxycillin 500 mg + Clavulanic Acid 125 mg

Deflazacort 6mg

Amoxycillin 500 mg + Clavulanic Acid 125 mg + Lactic Acid Bacillus 60 million Spores

Pantoprazole 40mg
Gynae Range
L-Arginine 3 mg + Proanthocyanidins 75 mg

Prebiotic + Probiotic

Vitamin D3 60000 IU

Lycopene + Multivitamin + Multimineral
Cardiac Diabetic Range
Telmisartan-40 mg

Telmisartan 40mg + Hydrochlorothiazide 12.5 mg Tablet

Atorvastatin 10 mg
Derma Range
Methylprednisolone 8mg

Diclofenac Sodium + Linseed Oil + Methyl Salicylate + Menthol

Bilastine 20 Mg + Montelukast 10 Mg

Acebrofyline 200 mg + Montelukast Sodium 10 mg + Fexofenadine Hydrochloride 120 mg

Betahistine 16 mg
Advantages of Collaborating With Biofield Pharma
Biofield Pharma has been making contributions to the pharmaceutical industry for many years. The company has its own state-of-the-art manufacturing units located in excise duty-free zones, as well as our quality control experts, research and development experts, logistic experts, packaging experts, and other experts putting in their all to make this company the best in the world. There are some amazing benefits you will get after associating with our PCD Pharma Franchise Company in Uttarkashi, Dehradun, and Rudraprayag-
Monopoly-based business is offered by us in these areas.

For good motivation and confidence, we give regular incentives for reaching sales targets.

The associated partners are guided by the qualified team in the marketing department.
Advertisement Supports Provided in The Best Pharma Franchise Company
We welcome all power specialists, medical associates, and entrepreneurs to join the PCD franchise and take advantage of our high-quality goods and services. We also give our clients some advertisement support for extra earnings and profits, here are the following-
Working bags

Visual Aid

Visiting cards

Discount Coupons

Small gift articles

Diaries

Reminder cards

Brochures

Product cards

Writing Pads
Contact Information:-
Name: Biofield Pharma
Address: S.C.F. No. 377, First Floor Motor Market, Sector 13, Chandigarh, 160101
Phone: +91-9216300566 
Email: info@biofieldpharma.com