Pharma PCD Franchise for Anticancer Range – Looking for oncology medicines and drug range in India? Want genuine monopoly based pharma franchise business opportunities? Biofield Pharma is a leading pharma franchise company in India to offer a wide range of high-quality anticancer medicines. We are deeply into marketing services and therefore, propose people for pharma PCD franchise for anticancer range. Our medicines cover tablets, capsules, and injectables etc which will help you in better treatment and meet the rapid demand. If you look for genuine business to work for better earning then our company assures you economic deals and great support throughout the venture.
Oncology medicines have raised its demands as the number of cancer patients has increased. This is a high time to invest in the oncology drug market to reap good profits. Biofield Pharma welcomes hard-working people who have years of intense experience for pharma PCD franchise for anticancer range in India. Our business offers monopoly based marketing rights, attractive promotional tools, reasonable rates, the better margin on profits etc. Our company is a trusted name in the market for DCGI approved anticancer medicines. They are fully manufactured in GMP & WHO units where international quality standards are thoroughly followed.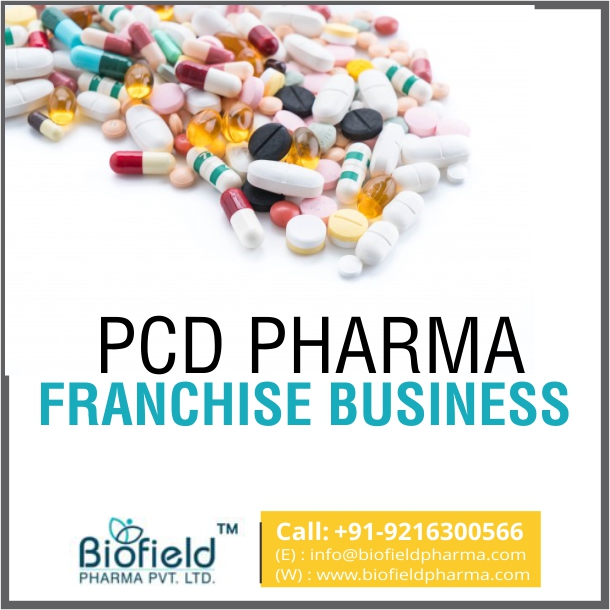 If you want to talk to us directly and have a conversation regarding the PCD franchise business opportunities then you are most welcome. Call us at +91-9216300566, +91-9216300166 or simply email at info@biofieldpharma.com for details. It is our assurance that effective, fine qualitative and safe drug solutions will be offered to you at the best rates.
Why Invest in Oncology Medicines Franchise in India?
Cancer has become the second most common diseases in India. There are millions of cases along with over 7 lakhs patients being added each year. If you take cases of women, then our country is third on the list. The oncology drug market that serves with anti-cancer medicines is growing each year. The CAGR rate is quite impressive and is expected to grow more. On the other hand, major cities like Chennai has become a health tourist spot with hundreds of people flying across the globe to get affordable cancer treatment. This has also increased the medicines demand in multifold. When talking of business, pharma franchise is the best way to expand your earnings.
The demand is increasing and being a chronic disease, you will get stable consumer strength.
The profit margin on such drugs is quite wide and people pay well for quality medicines that work efficiently.
With better treatment and therapies available in the market, people are turning to anti-cancer medicines for better results. Therefore, raising business awareness among the public. This will help you grow your business wider.
Biofield Pharma 'Top Oncology Medicines Company in India
Our company is a proud ISO certified Pharma Company that provides multiple pharmaceuticals solutions for pharma franchise across India. We have been connected with over 300+ associates across India and this time we look for new members who can take the baton of PCD franchise services. Our anticancer medicines are high in quality and serve effective results. The experts hired in each department ensures that total quality tests are performed and passes with flying colors. We want defect-free and contamination-free medicines are being supplied to you.
What Makes Biofield Pharma Best for Pharma Franchise for Anticancer Medicines?
Our oncology drug ranges are prepared using fine APIs which is a reason that makes us the best in the market. Biofield Pharma has been offering quite a variety of drug medicines that meet the needs of end-customers. We have patient-centric in our ways and have never relied on lean practices. We want our consumers to get the best in the market. Take a look at the salient features of our company that makes us the best.
You will be getting free of cost promotional tool support for better marketing.
Get unlimited scope on anti-cancer medicines in near future.
Monopoly based rights are offered by the company.
Instant delivery with few working days.
Rates applicable are reasonable.
Earn good while you expand your business with our support.
if you want, you can connect with our company to get deep details related to our PCD franchise business in your desired location.
Contact Information
Name: Biofield Pharma
Address: S.C.F. NO. 377, Motor Market, Manimajra (Chandigarh – India)
Email: info@biofieldpharma.com
Phone Number: +91-9216300566, +91-9216300166